6.19.13 Coffin Pricks Now Available Digitally
Hey guys, we are down to out last couple Coffin Pricks 7"s. If you didn't get a chance to pick one up or want a copy for your digital collection, these songs are now available on iTunes, eMusic, and Google Play - https://itunes.apple.com/us/album/group-home-haircut-single/id642469847
04.12.13 Stat (Heart) @ CHIRP Record Fair
We'll be out at the CHIRP Record Fair tomorrow, Sat April 13th - 1340 W. Washington Blvd. Chicago, IL 60607. We'll be manning a booth all day so you can't test drive our records before you buy! We'll also have some new buttons and a couple other extra cool giveaways. So stop on by our booth and say hi!
01.23.13 New Year, New News
Happy belated New Year to all of our friends out there. 2012 saw the unfortunate demise of the Coffin Pricks and a handful of other bands we loved. But 2013 has got us all stoked to see/hear all new creativity! from the ashes of Double Dagger come not one or two, but three great new bands! Denny has been touring with his new outfit Roomrunner for a good part of last year. Bruce has teamed up with Future Islands' bassist William Cashion to form Peals, a duo with no basses. Nolen is leading a new band called Pure Junk. Check out some footage of their first show below and go see them when they come to your town!!!
11.12.12 Coffin Pricks Send-Off
Coffin Pricks are playing their final two shows ever in Chicago! They'll be playing a special show at The Metro on 11.25, opening for Titus Andronicus and Ceremony. Their final show will be on 12.14 with Broken Prayer, Pillow Talk, and Distract at The Mousetrap in Ukrainian Village. You can find out more details about the Mousetrap show here: www.facebook.com/events/413701892029869
10.1.12 Coffin Pricks on CHI Mix Tape 086
Coffin Pricks are appearing on the latest edition of Chicago Mix Tape. Check out Right Kind of Loot from their Group Home Haircut EP along with some great cover art by Steve Walters of Screwball Press.
www.chicagomixtape.com/calendar/mixtape/holy-cow-mixtape086
8.7.12 Upcoming Double Dagger Documentary Details
Here's the new facebook home of the documentary about the life and final days of DOUBLE DAGGER. LIKE this page for more details! https://www.facebook.com/pages/Double-Dagger-is-DEAD/440216026030745
6.29.12 Coffin Pricks on BOAWS
Built on a Weak Spot is featuring the Coffin Pricks as the lead track on their most recent podcast, along with Chicago's amazing Running, K-Holes, Ty Segall, and Bardo Pond! Check it out over here: http://builtonaweakspot.com/post/24871915389/download-boaws-podcast-episode-17-01-coffin
5.25.12 Coffin Pricks + Mayor Daley
Coffin Pricks are playing with a great line-up including Chicago's own Mayor Daley and Outside World on June 26th at The Empty Bottle! $7 for 3 bands! Cheap! For more details check out http://www.emptybottle.com/show/4634405/
5.18.12 Coffin Pricks Play Blackout Fest Pre-Party
Coffin Pricks are playing a special show on Saturday May 19th as a pre-party for that night's Blackout Fest show. They will be joined by Chicago's rowdy upstarts Football at this early 2:00pm show at The Burlington. Come check out both these bands for FREE!
www.facebook.com/events/214373018680282/
5.14.12 Coffin Pricks Record Release Show
BV Chicago is running a nice preview of the new Coffin Pricks Group Home Haircut EP along with some details about this Thursday's record release show at Subterranean with Hollows, Radar Eyes (Chicago, IL), and Summer Girlfriends - http://www.brooklynvegan.com/chicago/2012/05/coffin_pricks_r.html
You can by advanced tickets at TicketWeb for this 17+ show.
4.11.12 Coffin Pricks Live Eptionic Saki Session
Epitonic has just posted the Coffin Pricks Live in-store performance from their Saki Sessions series! Check out these eleven live tracks! Live versions of the Group Home Haircut tracks, as well as some great new songs in development! www.epitonic.com/features/epitonic-saki-sessions/#/features/epitonic-saki-sessions/coffin-pricks-epitonic-saki-session
4.3.12 Coffin Pricks EP Pre-Order
We're happy to announce that the brand new Coffin Pricks EP Group Home Haircut is finally here! You can pre-order the EP on our releases page. Three blistering tight-as-all-hell songs recorded by Mike Lust at Phantom Manor. Beautiful cover art by John Herndon of Tortoise.
Coffin Pricks will be playing a special record release show on 5/17 at Subterranean - 2011 W. North Ave. with Hollows, Radar Eyes, and Summer Girlfriends!
Like our Facebook page to find out release show details and more! www.facebook.com/stationaryheart
10.04.11 Black Ladies Reunite!
Super-exciting news! Chicago's own Black Ladies will be re-uniting to send Double Dagger off in style! Black Ladies will be opening up the Treasure Town show on 10/15. Get there early!
9.27.11 Double Dagger @ Ultralounge
There are some new details regarding the Double Dagger show at Ultralounge on this new Facebook page https://www.facebook.com/event.php?eid=280558425289799. There has also been rumors of a super-secret special guest for the Treasure Town show on 10/15! Double Dagger going out in style!!!
For the Chicago and Baltimore shows, Double Dagger are going be playing different sets at each show for the people who want go to both. They'll be pulling out some old stuff they haven't played in years and as we mentioned before will be playing Ed Schrader's Music Beat, Holy Tongues, Child Bite, Call Me Lightning, Clan Of The Cave Bear, Imperial China, AIDS Wolf, Zomes, and a special super-secret guest!
09.16.11 Double Dagger Final Shows
After 9 years and two months of playing amazing shows, Double Dagger has announced their final shows as a band. You can be a part of their amazing final shows in Chicago, Baltimore and a slew of other cities. You can find out all the details at http://www.posttypography.com/doubledagger.
03.11.11 Advance Base Show in Chicago @ Viaduct Theatre
Owen is playing a show w/ Sarengetti on 3/25 here in Chicago at the Viaduct Theatre. Possibly the first ever Advance Base show?! GO GO GO! http://www.facebook.com/event.php?eid=195124633852787
03.07.11 Rough Language Pop-Up Shop
If you are in/near Baltimore this weekend, check out the Rough Language Pop-Up Shop - featuring work by Nolen Strals (Double Dagger) and Ryan Duggan (Black Ladies, Loose Dudes) SAT March 12 @ Charm City Art Space! 1731 N. Maryland Ave. in Station North.
02.21.11 CFTPA / Advance Base News
Some great new things happening these days with CFTPA. Although we all mourned the demise of the Casiotone For The Painfully Alone moniker and one-man formation, we are stoked to see that Owen has been plenty busy working on his new project Advance Base! You can check out the latest breaking developments on AB's Twitter feed here: http://twitter.com/#!/AdvanceBase
Daytrotter has just released the last CFTPA session for free download! These tracks feature members of Australi's Otouto (who Owen shared the stage with on his last US Tour). Check out all the amazing pop goodness here: http://bit.ly/f0rnGQ
We've got a few more of the super-limited CFTPA Instrumentals #2 EP left. If you haven't gotten a hold of one of these, they were only available as a tour release and directly through us (no stores or distros). Pick one up today!
Lastly but not leastly, we have a Facebook page that you can check out here: www.facebook.com/pages/Stationary-Heart-Recordings. You're saying "big whoop!" right? I couldn't agree with you much more, however ever since myspace's functionality totally imploded, I thought I would just remind you of the alternate location.
11.18.10 Advance Base / Serengeti Collaboration
Check out the debut video of the new Serengeti/Advance Base (Owen from CFTPA) collaboration! Owen has been working on beats and recording tracks with Serengeti here in Chicago for Serengeti's upcoming Anticon LP.
10.26.10 D/V Berlin with CFTPA
Digital in Berlin is running a nice interview with Owen for his last European tour as CFTPA. Check it out here: www.digitalinberlin.de/113-casiotone-for-the-painfully-alone
01.05.10 CFTPA Legends Zine Available Now!
Owen from Casiotone for the Painfully Alone has a new zine of his drawings available now. The zine, entitled Legends of the Silver Screen, contains 36 drawings of influential directors of our time; including Woody Allen, Akira Kurosawa, John Cassavettes, Stanley "Stan" Kubrick, John Ford, and Orson Welles!
You can pick up the zine at the CFTPA web store: http://www.cftpa.org/shop.htm for $3 post-paid. Cheap! Unique and super-limited!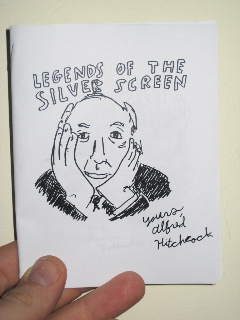 12.07.09 CFTPA Instrumentals #2 on 7 Inches Every Day
Jason Dean is running a nice review of Casiotone for the Painfully Alone's Instrumentals #2 EP. This limited edition 7" is only available through us and at CFTPA shows (no shows, distros, or stores). So if you wanna pick on of these up, write us soon or check out CFTPA this winter before they are all gone!
www.7inches.blogspot.com/2009/12/casiotone-for-painfully-alone.html
10.29.09 Ryan Duggan Designs for Permanent Records
Ryan Duggan (from Black Ladies) has designed a new shirt for our friends over at Permanent Records. Adding to their awesome arsenal of store shirts (check out the recent Plastic Crimewave design), the new shirts are available in vibrant Hot-Dog Stand red and yellow and classic prison-themed Black and White.
Support local music and art - While looking like a bad-ass!!!
09.24.09 Double Dagger + Dan Deacon Poster Contest!
Post Typography (Bruce and Nolen from Double Dagger's design firm) has created an amazing poster for the upcoming Dan Deacon tour this fall! In addition to the amazing work, Dan Deacon is holding a contest to name each of the 243 cartoon characters drawn on the detailed work below!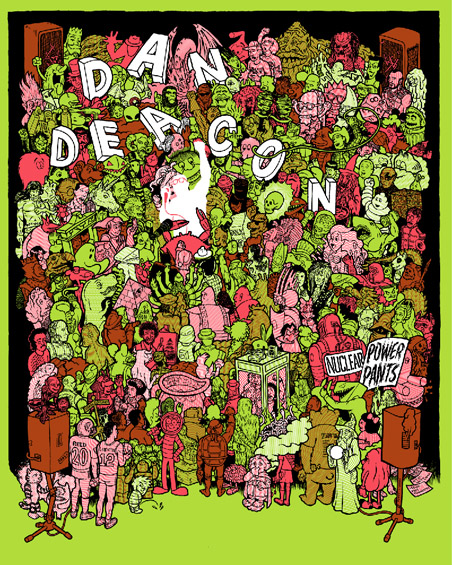 Prizes include:
01 $500 cash
02 A portrait of you painted by Dan Deacon.
03 One of the last copies of Wham City Box Set #1.
05 A copy of each of Dan Deacon's first eight impossible-to-find releases: Silly Hat vs. Egale Hat, Meetlemice, Goose on the Loose, A Green Cobra Is Awesome vs. the Sun, Porky Pig, Twacky Cats, Live 2003, and Acorn Master.
09.14.09 CFTPA Instrumentals #2 Out Now!
We're happy to announce our latest release: Casiotone for the Painfully Alone's Instrumentals #2. The songs on this EP were written long before lyrics were penned and Owen spent months listening to them as instrumentals before composing the stories to complete them. Listeners will be amazed by the complexity of the layered tracks of some of their favorite CFTPA songs from the Vs. Children sessions. These songs are presented on beautiful opaque swirled color vinyl, packed in a hand-stamped, classic stock-white DJ sleeve. You can sing along, karaokee, and now even remix your favorite CFTPA jams from the comfort of your own turntable. This super limited release is only available through mailorder and on tour.
Track Listing:
A1 | Tom Justice, The Choir Boy Robber, Apprehended at Ace Hardware in Libertyville, IL
B1 | White Jetta
B2 | White Corolla

09.01.09 CFTPA Announces Australia & New Zealand Tour!
In addition to his upcoming string of US dates, Casiotone for the Painfully Alone will be heading down under to play two weeks of shows with good friends Clue to Kalo and Otouto! Check out the tour section for more details and stay tuned for a very special CFTPA release in days to come!
07.21.09 Black Ladies Last Show!
Black Ladies have decided to call it quits. They are going out in style with a special finale show at the Hideout on Friday 7/24! With Death, also come re-birth: Paper Mice will be celebrating their record release! Also the amazing ladies of Heart-shaped Hate and The Arts of Life Band!
06.22.09 Casiotone Vs. Children Pharcyde
Chicago's own Hood Internet delivers this clever mix-up of Casiotone for the Painfully Alone's White Corolla and the Pharcyde's Passin' Me By.
http://www.thehoodinternet.com/2009/05/pharcyde-vs-casiotone-for-painfully.html
06.17.09 Double Dagger Mad Libs!
Double Dagger have designed this awesome, all-purpose DIY flyer for their upcomming US Tour. Check it out, customize it for yourself, and plaster it all over your town!
06.15.09 Double Dagger Summer Tour Dates Up!
Double Dagger's finalized dates for their national summer tour are up now in out tour section! They will be playing some great shows, including some great in-stores with Chicago friends, Permanent Records, and DC's Crooked Beat. Check out that dates and head out to the shows!
03.20.09 Black Ladies + Pterodactyl @ The Hideout March 26th
Black Ladies will be playing on Thursday, March 26th with Brooklyn's Pterodactyl, Hearts of Darknesses, and Chicago pals Paper Mice at The Hideout! Show starts at 9:00pm and is only $8! You can even buy tickets on The Hideout's website!
03.18.09 Black Ladies EP Now Available on iTunes
Black Ladies' Naked Caveman EP is now available digitally via the iTunes Store. The physical, waxy version of the songs is now available through Morphius Distribution as well as Southern Records for all of our record store pals!
02.11.09 Black Ladies on Pitchfork's Forkcast
Pitchfork is streaming and hosting an exclusive MP3 of The Real Jursassic Park from Black Ladies' Naked Caveman EP! Check it out on Pitchfork's Forkcast at www.pitchforkmedia.com/node/149037.
Built On a Weak Spot, the killer long-running vinyl review blog is also running a nice review of the Naked Caveman EP.
01.22.09 Casiotone Songs See New Light of Day
Casiotone for the Painfully Alone will soon be releasing a new collection of singles and rarities called Advance Base Battery Life! The collection, which is set for release on March 10th, will include all of the songs from the out of print, vinyl-only Casiotone/Fox Pause split EP along with some awesome collaborations with Dear Nora and Concern!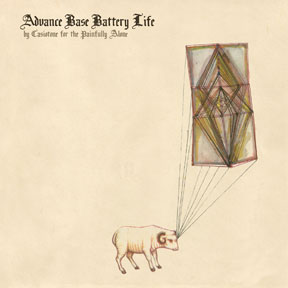 12.09.08 Post Typography Book Out Now!
Pyramid Editions have just released a book of Bruce and Nolen's graphic design work spanning the year's since their company's inception! 120 pages of beautiful full-color work!
Check out samples and order your copy at http://www.pyramyd-editions.com/index.php?id=198&collec=2#fiche_livre
11.19.08 Black Ladies Naked Caveman on 7 INCHES (Every Day)!
Brooklyn's 7 INCHES (Every Day) gives a nice, in-depth review of Black Ladies' Naked Caveman EP. Check out the review at http://7inches.blogspot.com/2008/11/black-ladies-on-stationary-heart.html.
"...they are already anthems, at the Fucking Champs agility level, head shaking, you have to move... and hear where this beat and pounding bass is going.
Two grunts kick it the A-side and the drums are working overtime, really straining to get every crash to fill in any holes super frantic...this is the definition of the sweat filled basement show you're just blown away at. I like the bass is really forward but all grinding away, not delicate, probably no picks, you would just end up with bloody stumps on those huge strings. Or miles of tape wrapped around every night. To say nothing of the drummer who must be reaching across every piece of the kit for the another tom fill...it's punishing period."
These EPs are going fast! you can pick up a copy direct in our Releases section or through such fine distributors as Southern Records and Stickfigure Distro.
11.09.08 Casiotone November Tour!
Casiotone for the Painfully Alone is hitting the road again, this time for what is dubbed the Rust Belt Tour - 2008. Head over to the tour section to check out the details of Owen's most recent wanderlust!
10.01.08Double Dagger Announce Fall Dates!
BaltiTour starts tomorroow! But if you can't catch Double Dagger next week, the boys have announced some additional dates in October!
10.20 The Ottobar Baltimore, Maryland
10.21 Death By Audio Brooklyn, New York
10.27 Garfield Artworks Pittsburgh, Pennsylvania
10.28 Brown Town Athens, Ohio
10.29 Dayton, Ohio
10.30 Lemp Arts St. Louis, Missouri
10.31 Chicago, Illinois
11.01 Now That's Class Cleveland, Ohio
09.13.08 Double Dagger to Embark on Baltimore Round Robin Tour!
You can now find all the detailed info you need regarding the amazing 1st-ever Baltimore Round Robin tour at: www.baltimoreroundrobin.com! Find out about Feet Night and Eyes Night and what cities to catch the Baltimore All-Stars in.
08.20.08 Black Ladies to Play Permanent Records Bash
Black Ladies will be helping Permanent Records celebrate their 2nd Anniversary with an amazing party scheduled for September 6th at AV-Aerie, along with Cacaw, Lazer Crystal, Alla, and Three Eyed Skull.
08.12.08 Black Ladies Debut EP now available for Mailorder!
The Black Ladies Naked Caveman EP is available now! Recorded by Mike Lust (of Tight Phantomz) at Phantom Manor! The limited edition 7"s are all pressed on beautiful random colored mixed vinyl! No two records are the same! The covers were hand-screened by Drug Factory Press and come with a hand-cut window. The EPs are a mere $6 post-paid. Head over to our Releases section to order one now!
08.08.08 Dan Deacon Round Robin Tour Details Revealed!
Dan Deacon has finally revealed the details of his Baltimore Round Robin Tour to Pitchfork and the world! The tour, which will include 29 Baltimore bands travelling in "veggie powered" vehicles, will be split into "eyes nights" and "feet nights" and revolve around bands setting up around the perimeter of the room, playing one song each, before passing to the adjacent band! The bands include Jana Hunter, Beach House, The Death Set, Videohippos, Smart Growth, and Stationary (Heart) favorites, Double Dagger (plus another 25 or so)!
The tour will be making stops in Boston, NYC, Montreal, Oberlin, Detroit, Chicago, and Philadelphia for two nights each!
08.05.08 Double Dagger Live at Whartscape
Tiny Mix Tapes is running some great footage of Double Dagger at Whartscape 2008. Check it out here: http://www.tinymixtapes.com/whartscape-2008.
Double Dagger are hitting the road as part of Dan Deacon's Baltimore Round Robin tour in October. Check out DD along with Future Islands, Videohippos, Thank You and a ton of others!
07.28.08 Black Ladies Record Release Show!
The Black Ladies 7"s are just about done! The limited edition of 500 are all pressed on random mixed color vinyl, resulting in 100% unique records. The songs were recorded and mixed by Mike Lust and will feature hand-screened packaging by Drug Factory Press!
Black Ladies will be having a special record release show on Monday, August 4th at the Empty Bottle for their debut 7"!
:: Black Ladies
::: Parsley Flakes
:: 97-Shiki
9:00pm
Empty Bottle
1035 N. Western Ave.
07.18.08 Double Dagger this Sunday @ Whartscape
Double Dagger will be playing Whartscape 2008 this weekend! DD plays on Sunday at 7:30 outside at 131 West North Ave, along with Parts & Labor, Ponytail, and Black Dice!
Check out details, schedule updates, and ticket information at: http://www.whamcity.com
07.03.08 Double Dagger - July 4th
Impose Magazine is running a great feature on the 4th of July show that DOuble Dagger played with Marnie Stern, Power Douglas, and The Apes. Check it out at http://www.imposemagazine.com/mag/index.php/2008/07/07/fourth-of-july-is-for-noisemakers-part-one/
07.03.08 Coming Soon: Black Ladies 7"
We at Stationary (Heart) are excited to be working on our next project, the amazing debut vinyl release by Chicago's Black Ladies! The songs on the upcomming EP were recorded and mixed by Mike Lust of Tight Phantomz at his Phantom Manor studio. The packaging was designed by Drug Factory Press and all of the covers for this limited edition release will be hand-screened!
Checkout upcomming Black Ladies shows in the Tour section. BL will be playing the 2008 Mauled By Tigers Fest, as well as Wantage's Total Fest this summer!
06.27.08 Whartscape 2008 Lineup Announced!
Double Dagger will be playing Whartscape 2008 alongside Black Dice, Matmos, Ponytail, Celebration, Parts and Labor, Cex, Grand Buffet, Jana Hunter, Arboretum, Daniel A.I.U. Higgs, Wzt Hearts, Thank You, The Mae Shi, Oxes, Videohippos, Negativland, The Death Set, Lexie Mountain Boys, Matteah Baim, Santa Dads, Bird Names, Killer Whales, Dufus, Double Dagger, DDMMYYY, and Ecstatic Sunshine!
Check out Whamcity.com for schedule and ticket information.
05.26.08 Double Dagger Midwest Tour Postponed
Due to a family emergency, the Double Dagger MidWest tour has been postponed. We'll let you know as soon as we have info on the updated dates.
05.26.08 "Kids Peeing in the Sand"
Impose Magazine is running a cool feature about the Baltimore music scene. Check out some cool photos of and quotes by Double Dagger and friends!
05.05.08 Fox Pause + Casiotone for the Painfully Alone Show!
Mark your calendars! Fox Pause + Casiotone for the Painfully Alone will team up to play a special show in San Francisco on Saturday June 7th at The Hemlock Tavern. Show starts at 9:30pm, will cost $8, and will include the adorable Foot Foot.
05.01.08 Double Dagger on Rolling Stone.com!
There is a nice piece on Double Dagger today on Rolling Stone.com! Check out the write-up here: www.rollingstone.com/blogs/caprilounge/2008/04/in-our-best-of-rock.php.
04.11.08 Bruce Dagger Interview
Catholic University Rag has published a nice, in-depth interview with Bruce from Double Dagger. Metromix is running a feauture on Double Dagger in their guide to Baltimore's Hardcore scene.
04.11.08 Ragged Rubble now on Amazon, Emusic!
Double Dagger's Ragged Rubble is now available on Emusic and Amazon digital, in addition to the Itunes store, for all of your digital needs!
Double Dagger also appear on Higher PR's new Muxtape, along with exclusive, live tracks by USAisaMonster, Gowns, Scary Mansion, and The Mae Shi! Check it out at: http://www.higher.muxtape.com/
03.31.08 Tour Updates
Check out the Tour section for updates on Casiotone's US Spring tour and Double Dagger's recently announced Free show at UMBC with Thank You!
03.28.08 Double Dagger Guest Editors for PTW
Double Dagger appear this week as guest editors on Paper Thin Walls. Bruce, Nolen, and Denny present three of their most favorite bands! Check out their reviews here: www.paperthinwalls.com/singlefile/day?day=2008-03-28.
03.12.08 Stripes on (Paper Thin) Walls
Paper Thin Walls is running a featured track from Double Dagger today. Head over to www.paperthinwalls.com, where you can download and/or stream "Stripes"!
Check out the nice little mini-interview with the band about the track here:
http://www.paperthinwalls.com/singlefile/item?id=1444
03.05.08 DBL DGGR RGGD RBBL Now Avail on ITunes
Double Dagger's Ragged Rubble is now available on the ITunes Store for digital consumption. Check it out here:
http://phobos.apple.com/WebObjects/MZStore.woa/wa/viewAlbum?id=273735089&s=143441
03.04.08 Casiotone Podcast + UK Tour
CAFF/FLICK has just released the next installment in their series of awesome podcasts. Podcast IX features Casiotone for the Painfully Alone, To Bad Catholics, Deerhoof, and Final Fantasy just to name a few and is available for free here:
http://caff-flick.com/media/Tomlab_For_Caff-Flick.mp3
Check out Casiotone and pal Jenny Herbinson at his upcomming UK shows:
05.03.2008 UK London (Bush Hall)
07.03.2008 IRE Galway (Roisin Dubh)
08.03.2008 UK Belfast (Black Box Cafe)
09.03.2008 IRE Dublin (Whelans)
10.03.2008 UK Leeds (Brudenell Social Club)
11.03.2008 UK Glasgow (NicenSleazy)
12.03.2008 UK York (The Crescent)
13.03.2008 UK Manchester (Charlies)
14.03.2008 UK Bristol (Cube Cinema)
15.03.2008 UK Cardiff (UWIC Howard Gardens)
16.03.2008 UK Nottingham (The Social)
17.03.2008 UK Brighton (Pressure Point)
02.26.08 Double Dagger Live at Lo-Fi Social Club
The fine folks over at Beatbots.com have posted an amazing live recording of new Double Dagger material from their show with Ecstatic Sunshine and Hunchback on Feb 23rd! You can download the whole set here for free!
01. Intro
02. Untitled (Sex Jam)
03. One drum pedal, two jokes one zit*
04. Untitled (Sex Jam continues)
05. Untitled (Hooooo)
06. The Lie The Truth
07. Two Way Mirror
08. Untitled
09. Camouflage
10. Stagger Lee
11. No Allies
12. E: Luxury Condos for the Poor
The band will be featured on Cardboard Records' upcomming 57-band 2xCD compilation, Love and Circuits. You can pre-order the compilation here, which is set to ship on 3/4.
01.25.08 Double Dagger Now Avail from Insound
You can now pick up Double Dagger's Ragged Rubble on Insound.com. You can also purchase copies of the LP online from Golden Age, Chicago's source for awesome hand-made records.
01.21.08 Double Dagger on Pitchfork!
Double Dagger's Ragged Rubble has been reviewed on Pitchfork.com today!
Dan Deacon and Don't Quit Your Day Job have both listed Ragged Rubble as their Top 10 for 2007! The Washington Post has also included the album in their Best of 2007, acknowledging that Ian McKaye also approves.
01.17.08 Casiotone in FL + UK
Casiotone for the Painfully Alone is heading to the sunshine state with pals Dear Nora for a 7-date Florida-only tour starting Feb 16th!
After that Casiotone will be playing a string of dates in the UK & Ireland. Check the tour page for details.
Casiotone's music will be featured in the upcomming film Stay the Same Never Change, which premieres in Kansas City, MO on Feb 1st! For more info on the premiere, check out the official press release.
01.01.08 Double Dagger New Year's Sale
We at Stationary (Heart) are celebrating 2008 by offering Double Dagger's Ragged Rubble CD and LP for $10 ppd!
You can order the LP or CD for $10 post paid by check, money order, or paypal payment to: info AT stationaryheart DOT com. This sale will run through January 10th! Happy New Year!
12.20.07 Double Dagger in Tiny Mix Tapes 2007 Wrap Up
Bruce, Nolen, and Denny are all included as part of Tiny Mix Tapes' 2007 year-end wrap up, entitled What's Up Baltimore?
http://www.tinymixtapes.com/2007-What-s-Up-Baltimore
10.25.07 Ragged Rubble on FecalFace.com
Double Dagger's CMJ show has been captured by amazing NYC rock photographer Tod Seelie! You can check out photos of DD and buddies GOWNS and Mika Miko at Fecalface.com and a more extensive set here:
http://everydayilive.com/bands/cmj2007/content/index_5.html
10.18.07 Ragged Rubble now distributed through Southern Records!
Double Dagger's Ragged Rubble is now being distributed by Southern Records!
The CD and LP have been profiled in this week's mailing from Southern. For any stores/distros that haven't received the mailing and are still interested in purchasing copies of the release through Southern, email petek@southern.com for direct retail info.
10.15.07 Double Dagger Play CMJ Afterpartry
Double Dagger are set to play a special CMJ afterparty show on Thursday, October 18th at The Cake Shop. Double Dagger will play at 1:00 AM (Friday) as part of the VICE Records CMJ After-Party with Jay Reatard.
The show will take place after the Cardboard Records showcase featuring Gowns, High Places, and Pterodactyl, so come early for this great show!
10.01.07 Double Dagger Live at Hampden Fest '07
BeatBots.com has posted a live set from Double Dagger's performance at Hampden Fest in September. Some great performances of favorites as well as new material!
http://av.beatbots.com/2007/09/19/double-dagger-hampden-fest-baltimore-md-september-15-2007/
1. Intro
2. The Psychic
3. Form & Function-false start
4. Form & Function
5. No Allies
6. Untitled
7. Luxury Condos For The Poor

9.26.07 Double Dagger Win Best Song in Baltimore
Baltimore City Paper has named Double Dagger's Luxury Condos for the Poor Best Song in their Best of Baltimore issue! Check it out here:
http://citypaper.com/bob/story.asp?id=14448
Also, here is a cool DD rundown from the fine folks over at Butter Team, complete with a rad composite graphic of the band.
8.31.07 Dusted Dagger and Casio on the Road
Double Dagger is featured in Dusted Magazine as list maker for their top 10 influential albums this week.
Casiotone for the Painfully Alone has announced a string of summer dates with David Bazan (Pedro the Lion) and is slated to play the Pygmalion Music Festival in Urbana as well as two shows in Portugal on 10/5-6!
Check out the tour section for more details
8.14.07 Tour Updates
Double Dagger will be playing three of shows this weekend w/ The Deathset (Fri at NYC's Lolita Party, Sat in NJ and Sunday with Mika Miko back in Baltimore). There has been a VENUE UPDATE for Saturday's show. It will be at Yoga Vayu (354 George St. New Brunswick, NJ). This all ages show is a benefit for HEP-CAT (Homeless Empowerment - Project Community Action Team) $4 with donation of food or clothes; $6 otherwise.
The show on Sunday August 19th with Mika Miko will be the OFFICIAL Ragged Rubble LP release show!
Casiotone for the Painfully Alone will be joining Pedro the Lion frontman, David Bazan for a series of midwest shows (9/4-9/7), finishing with a performance at the Beat Kitchen on Sept 7th!
7.31.07 Ragged Rubble Vinyl Out Now!
You can now order Double Dagger's Ragged Rubble LP. The LPs are limited to 300 copies, all on Clear, heavy duty 140-gram Vinyl, complete with hand-screened packaging and heavy stock insert! You can order the vinyl on our release page.
7.23.07 DD Unleashes the Mosh at Whartscape!
The Washington Post attests to the power of the mosh!
7.17.07 Whartscape Time Change!
The Saturday night show, which features Double Dagger along with XBXRX, Ecstatic Sunshine, Dan Deacon etc. was originally scheduled to start at 10:00 pm. It is now starting at 8:00 pm
Unfortunately, tickets for Saturday night are already SOLD OUT. You can still buy tickets for Friday night here.
7.02.07 Tour Updates!
We've updated our Tour page. In addition to the star-studded Whartscape! fest at the end of July, Double Dagger will be playing some East Coast shows with the newly re-vamped Death Set! Stay tuned for more specifics.
The Ragged Rubble vinyl is almost complete. The LP will be released in a limited edition run of 300, all on hefty 140-gram Clear vinyl, complete with hand-screened covers and inserts!
6.25.07 Whartscape 2007 Lineup Announced!
Three Days of Insanity!!
Get your tickets Here
6.20.07 Double Happiness
Thanks to everyone who made it out to the Double Dagger release shows last weekend. The Ronny's show and the Permananent Records instore were both amazing!
Check out the Baltimore City Paper's review of Ragged Rubble. Also, this Missed Connection deserves review!
6.05.07Pre-Order Ragged Rubble CD Now!
We are taking pre-orders now for the new Double Dagger CD, Ragged Rubble. You can check out free MP3s and purchase the CD on the Release page or send payments to PO Box 220723 Chicago, IL 60622.
5.27.07 Ragged Rubble Chicago Release Show!
Double Dagger will be celebrating the release of its new full-length, Ragged Rubble with a special record release show at Ronny's on Saturday June 16th!
Double Dagger (Balt)
Scalpels (CHI)
Archaeopteryx (Ex-Zs)
Yukon
Binges
Show starts at 8:00pm and is 21+.
Ronny's 2103 N California Ave
Double Dagger will also be playing a special in-store at Permanent Records (1914 W. Chicago Ave) on June 16th in the afternoon. They will be playing with Cages and Unlucky Atlas. This show is Free and starts at 4:00pm.
The Ragged Rubble CD will be released as a limited run of 1000 digipaks with artwork by Post Typography.
5.20.07 Double Dagger review on Beatbots.com
Double Dagger's Luxury EP was reviewed by the fine folks over at Beatbots.com. Read the full review.
5.11.07 Double Dagger On Paper Thin Walls
Paper Thin Walls has included Double Dagger in its Baltimore Scene Report, along with pals Ecstatic Sunshine, Dan Deacon and The New Flesh. Check out an early release of Luxury Condos for the Poor.